What's coming up in December!
December will be an important month here at WeGraphics. We've worked hard to build an awesome community of people who loves graphic design, quality resources and tutorials. Now it's time to go ahead. We are going to add new features to the site, along with new web projects to launch soon. Today I want to share with you what's happening behind the scene and the new adventures we will face. We love this market. Designers and creative people represents our clients and site contributors, and since the beginning lots of professionals and beginners have appreciated our works. I can't give detailed info on how many subscribers we have, but...well the number is growing up pretty fast after only 6 months from the launch of the definitive version of the site. Thank you! Anyway I can anticipate you that our new projects won't be related only to this niche, they will earn a higher target.
Wordpress themes!
We received lots of compliments for the way Piervincenzo and me have customized WeGraphics Wordpress theme, some companies have contacted us to create sites based on this CMS. Till now we haven't had the possibility to accept, because of the work necessary to run WeGraphics. But why don't create Wordpress themes for our members? So Piervincenzo in the last month has worked on a couple of awesome themes that will be released in December. As all our creations, the themes will be characterized by a maniacal attention given to details and lots of unique functions. Here are some close up: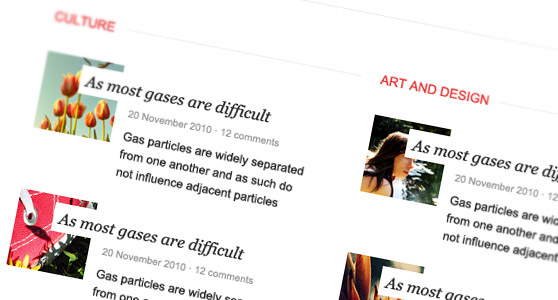 The new project...
Our new challenge is represented by a new difficult market: t-shirts. I'm designing 10 graphics that will be released with the first collection of our brand. This project is separated from WeGraphics, of course, but the team will be the same. I can't say for the moment the date of the launch, but certainly in the next year. The most innovative thing will be the way we will sell these products...a system never seen before...but I will surely be killed if I reveal more about this project ;-) Here is a preview of one of the graphics. What do you think?
And this is not everything. We have great plans for the 2011, new projects that will be completely free and aimed to support and sponsor young graphic designers. What do you think, guys? Do you have any suggestion, something new you'd like to see on WeGraphics?