20+ Stunning Examples of 3D Rendered Characters
I'm really fascinated by 3d digital world. In particular I love those works that combine sci-fi landscapes with 3d rendered characters. While I spend hours searching for the perfect photo, with the dude in the position I need, there are artists who create by themselves the main character of their works. I'm utterly convinced that graphic designers who will learn 3d software will discover a new world of design possibilities. Here are for you 20+ inspirational example of how to integrate 3d figures in your works.
Do you want to create your own models?
Here are the best 3D figure design softwares
"Poser is the world's most complete solution for creating art and animation using 3D characters. With Poser, it's easy to make 3D art, whether you're an experienced artist or you're dabbling in graphics for the very first time. "
"ZBrush is a digital sculpting and painting program that has revolutionized the 3D industry with its powerful features and intuitive workflows. Built within an elegant interface, ZBrush offers the world?s most advanced tools for today?s digital artists."
"DAZ Studio is a free, feature rich 3D figure design and 3D animation tool that enables anyone to create stunning digital imagery. This is the perfect tool to design unique digital art and animation using virtual people, animals, props, vehicles, accessories, environments and more."
The Source Clonewar Project
by
Cristiano Siqueira
Airy
by
Jean-Maurice Damour
AmalgaMATE
by
Michael Oswald
Artificial Evolution
by
Pete Harrison
BLUSH
by
Jonathan Lopez
Creatio ex Nihilo
by
Cristiano Siqueira
and
Amy Neal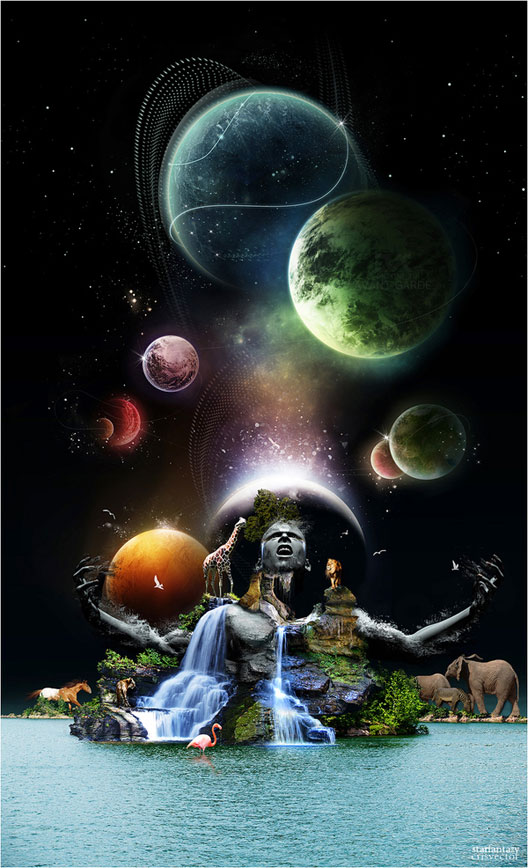 Dieoxis
by
Edmar Cisneros
Metamorphosis
by
Cristiano Siqueira
Hero
by
Cristiano Siqueira
Fei-Tian
by
Jacob Bian
Fearless
by
Jacob Bian
Atargatis
by
Christopher Haines
Sans Palindrome
by
Christopher Haines
Idio
by
Christopher Haines
Neurosis
by
Davide Salvadori
Oracle
by
Nik Ainley
Requiem
by
Cristiano Siqueira
She's Found Her Wings
by
Jeff Huang
The Cage Keeper
by
Jeff Huang
Surreal
by
Christopher Haines
The Death Clock
by
Matteus Faria