Getting started your career as t-shirt designer
Graphic design world offers infinite possibilities. One of the most profitable during the last years is related to
tee shirt design
. Today the tee market is growing up rapidly and these products are among the most selled through e-stores. So in this article I'll provide you useful references that will show you the market opportunities and maybe will drive you starting
your own successful business
in this field. Today starting a business in the t-shirt design field - like in the apparel one more in general - is relatively simple. But we have to make an important distinction: a thing is to sell a t-shirt using one of the tons free services where you upload your graphic and get the tee printed and shipped to the client. Something totally different is trying to establish a successful business. A successful business requires all the additional efforts that make the difference between a passive income and the main business activity: market research, a fully functional e-store, a strong brand, full control on product quality, a great shipping service and all those bureaucratic questions that may crash your head.
This post is thought for all those who are approaching the t-shirt design world. You'll find useful tutorials on how to create you own graphic, reference sites where to grab information and follow the new trends and other useful references, all organized into 7 sections:
Menu:
Learn how to create your own t-shirt design
As printing technology and methodology improve, designers are given more freedom to push the canvas ? in this case a t-shirt ? to its limits. In this tutorial James Davies will demonstrate how you can create a composite t-shirt design from photo assets and basic drawing techniques.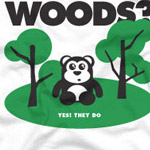 One of the great things about designing with vector shapes is that any design, especially characters, can be developed out of basic shapes, giving a simple and stylized style. Let?s get busy with Adobe Illustrator and design a cute bear character and surrounding scenery in just two colours, ready for use as a cool t-shirt design.
Photoshop is a great place to craft successful T-shirt designs that won't break your budget. In this tutorial, we use a digital approach to create a deconstructed look and style
Grunge effects are very popular with today?s apparel designers. This tutorial takes you through creating a t-shirt design using vector graphics.
Here Joshua Smith takes you through how he created his latest work, based around his regular motifs of skulls and swirls mixed with this spring/summer?s illustration icon, the owl.
The technique showed by William Beachy from GoMedia is a little illustration short-cut. When you need to create something with that hand-drawn look but you?re on a tight time line ? this is one way to do it fast.
For today?s designer a versatile range of mediums exist to get your artwork seen. The problem with this versatile range of mediums is that they do not all exist on hi-res monitors. In this tutorial, we will explore the process of taking your design from the screen to the shirt.
In an era of tough T-shirt design competition, Jared Nickerson shows you how to make sure your threads are quality.
Screen printing is a tricky, messy process, but it?s the less than perfect areas that create that distinctive look. Here Derek Lea reveals how to simulate silk-screened imperfections in Photoshop
US designer Joshua Smith -aka Hydro74- shows you how to create a killer T-shirt design using a 3D object as a starting point in Illustrator.
Jimmy Heartcore shows you how to separate a flattened jpeg into a layered, print ready PSD file. Fun fun!
Jimmy Heartcore shows you how to separate a flattened file for four color process in photoshop.
Start selling your designs
DesignByHümans is a place for people to submit, discover and buy amazing custom t-shirt designs created by artists from around the world.
Zazzle is the world's leading platform for quality custom products. Zazzle?s proprietary technology enables individuals, professional artists, and major brands, including Disney and Hallmark, to create and offer billions of unique products for customers worldwide.
Threadless works with artists around the world to produce amazing tee shirt designs. Submit your design for a chance at getting paid $25000.
Created in 2004, laFraise is now Europe's largest t-shirt design competition and receives over 100 daily submissions from graphic designers and illustrators all over the world.
Interesting readings
Today, we would like to discuss the popularization of the graphic tee in some detail; first, with a brief history lesson, then a quick round up of some popular t-shirt designers, and finally with an interview of Dirty Velvet.
The guys at GoMedia talked to five major players in the apparel printing industry to shed some light on that critical component ? printing- and they took time to share anecdotes & advice they?ve accumulated while working in the industry
Here is a list of 30 printing techniques. If you really want to work in this field, you need a "technical education", starting from the knowledge of how your graphic will look once printed (in according with the printing method used).
I?m sure you?ve heard the saying ?First impressions are everything.? Well, in the world of indie clothing companies, this couldn?t be more true. First impressions can make or break a new brand, and most first impressions in this industry come in the form of a package on the customer?s doorstep.
Funny info-graphic containing 10 interesting tips about t-shirts.
A new design phenomenon has taken firm hold online, and it's giving thousands of designers worldwide an extra revenue stream, as well as being an enjoyable way to reignite creative passions. I'm talking about T-shirt design.
Create your own store
BigCartel is a simple shopping cart for artists. It's easy to use, customizable and awesome.
Spreadshirt is the worldwide creative platform for personalized apparel. They allow you to create your own online store for free.
CafePress offers some of the best selection of personalized gifts and unique t-shirts, clothing, mugs, art & posters. They have millions of designs from shopkeepers around the world that range from funny to cool to promotional.
Useful links
T-ShirtForums.com is a friendly environment for sharing and researching t-shirt information. T-Shirt merchants and t-shirt buyers are encouraged to participate by asking questions about anything t-shirt related and/or answering questions about their area of t-shirt expertise.
Emptees is about the art of tee shirt design. A place where the world?s best designers and tee enthusiasts can come together on common ground to show off, talk about, and love tees.
Mock up templates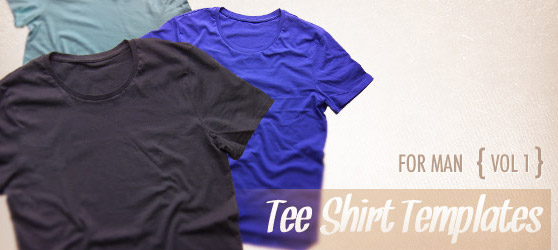 We?ve released 10 shirt mock-up templates to allow t-shirt designer to show a preview of their works. These items are perfect if you have an e-shop and want to show your products to your audience before printing, or test how your graphics look on different tee colors.
Here is another amazing stuff for our members: 10 ladies t-shirt templates. Each item is provided in Photoshop with a useful organization: 3 layers, the first is the t-shirt, then the layer for your design and above the other two is the ?shadows? layer, that creates the tee folds effects over your design.
Examples of inspirational e-stores