Illustrator Quick Tip: Using the Zig Zag Filter to Create Vector Seals
Below is an awesome tip for creating a vector seal. Seals and badges are a classic staple in design and especially branding. There's sort of a throw back aspect to using a seal that always appeals to me. So lets jump right in and learn how to create one in Adobe Illustrator.
Step 1
First create a solid black circle using the Ellipse Tool (L).
Then select the Zig Zag filter. (Effect | Distort & Transform | Zig Zag). A new dialog box will open with some options for the filter.
You'll see that the filter adds evenly spaced points around the circle. Use the settings to control the appearance of these new points.
I took the size option way down to .04 and set the points to smooth. This creates more of a soft edge for the seal. Once you click OK, expand the effect by clicking (Object | Expand Appearance).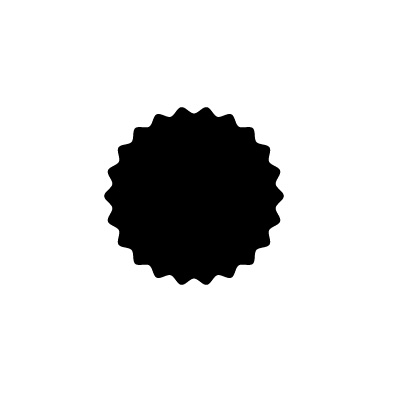 Above is my completed seal. Now it's ready for further design and embellishment. Experiment with the Zig Zag filter and see what sort of variations you can create for your badges and seals.